Classroom Technology Resources
The Audiovisual team provides support for the technology and equipment in the 450-plus teaching spaces on campus. The team also offers hands-on training to the faculty and staff who use these classrooms.
---

Need assistance now? Give us a call 252-328-9830

Main Campus Option 1 | Health Sciences Campus Option 2 –
Include your name, phone number, building/room plus a brief description of the problem. During peak times support response time may increase. Submit the
Audiovisual Service ticket
to report classroom equipment outages.
---
What's New
Our team has been busy this summer with an equipment refresh for the following classrooms:

Bate Building, Rooms 3009 and 3012
Howell Building, Room C103B
Brewster Building, Room D103B
Coastal Studies Institute, Room 241
Science and Technology Building, Rooms 351, 353, 333 left and right, 342 and 339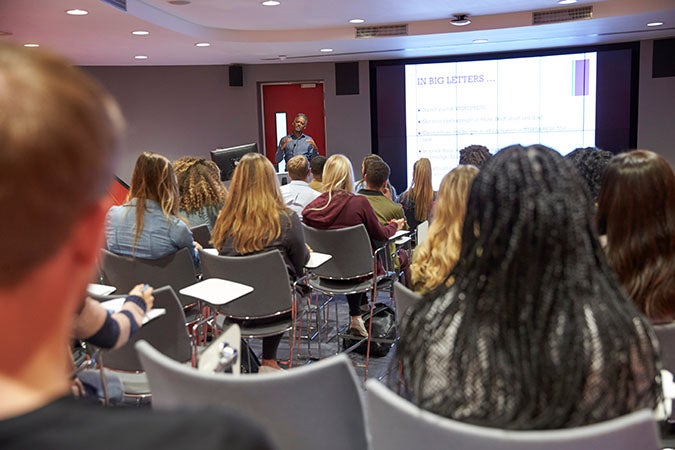 ---
Request Training
Classroom Equipment Consultation

Submit the
Audiovisual Service ticket
to request a training/consultation session on any classroom equipment.