Alumni Quick Links
One semester after graduation…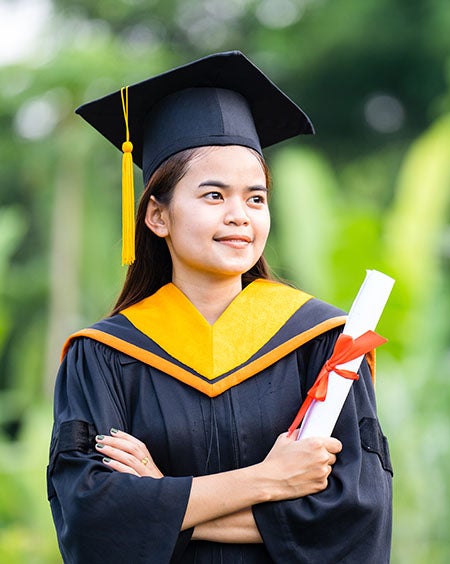 ECU email migrates to the alumni domain*
Your ECU email address changes to xxxxx@ecualumni.ecu.edu.

All @students.ecu.edu messages migrate to this new address.

Messages sent to a former student address forward to the new inbox.

You cannot send email from the old student address after the migration.

Alumni log in to mymail.ecu.edu using their student PirateID/passphrase.

You will continue to change your passphrase every 90 days through the passphrase maintenance portal and two-factor authentication is required through Microsoft 365 account security settings.

Don't forget to reconfigure your mobile email account to the new account!

If there is no activity in your account for one year, it will be deactivated (forwarding email does not count as activity).
OneDrive is available as well
Your OneDrive cloud storage migrates to the alumni account after graduation.

Alumni OneDrive space is 1TB; if your current data exceeds 1TB, move, delete and organize before graduation.

You can edit and create files through the Office apps in OneDrive.

If you downloaded the Microsoft Office suite to your computer, it will no longer be available. Documents on your computer become read-only.
Readmitted to ECU?
Undergraduate: Your email account is migrated back to the student domain five days after acceptance as an undergraduate, medical or dental student.
Graduate: Your email account is migrated back to the student domain the next business day.
---
*Did you graduate before February 2014?
Legacy alumni accounts were created before February 2014. The address and login are different but have the same features as newer alumni accounts. The address changes to  yourname@alumni.ecu.edu. Log in through mymail.ecu.edu. Passphrase updates are required every 90 days and made through the ECU passphrase maintenance website.